It seems like it should be really easy to photograph the moon, right? And I guess it is, but there are a few things to be aware of for a frustration-free experience.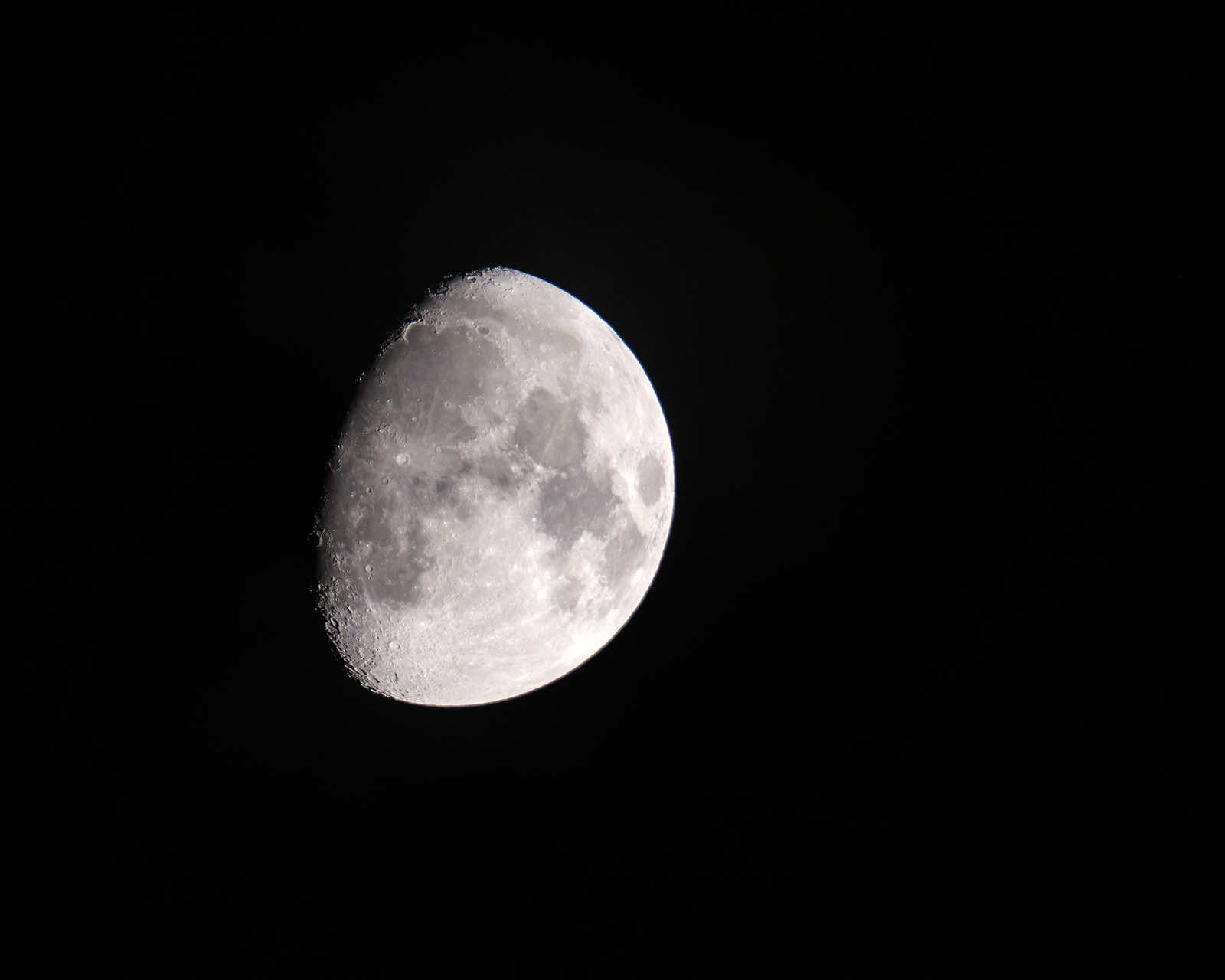 Reach!
Depending on what you're after, it helps to have a long lens so you can do one of two things: fill the frame and/or take advantage of compression against a foreground subject. Have you ever seen those photos that look fake, where the moon is gigantic behind a… lighthouse, for example? Yeah, that's what telephoto compression does.
A 100-400mm is a great lens to have for a lot of reasons, but can work well for moon photography.
No IBIS
Given you're at such a long focal length, you're probably going to need a tripod. And when you're on a tripod, IBIS can actually have the opposite affect on your photo and cause camera shake. Although, if it's windy, you can (maybe) consider keeping it on. The point here is to be aware that this is definitely something to think about.
Fast Shutter
Believe it or not, the moon moves very fast! Even a 10s shutter speed could result in soft images due to movement. Additionally, the moon is very bright, so you want to be careful to not blow out the highlights to the point of no recovery. I typically start with 1/250 and adjust from there.
Manual Mode
You want full control over your camera when photographing the moon. This means controlling aperture, ISO, shutter, and focus! It seems like you should be able to autofocus on the moon, and sometimes you can, but the dynamic range is often so extreme that your camera could get confused. It's just easier to give in and go full manual.
Keep It Simple
It's very easy to forget things in the moment when on location, so a simple rule that can get you close is to match your shutter speed with your ISO. If you shoot 1/250 then use an ISO of 250. If you shoot 1/1000 then use an ISO of 1000. It's not always perfect, but it gets you in the ballpark where you can properly tweak from there.
Plan!
Buy PhotoPills. If you do any kind of landscape photography consistently, you will want this app. You can easily see when the moon rises, where it'll be, what time you need to be where, etc (plus it has sunrise/sunset, milky way, AR mapping, and so much more).
Epic shots require a little thought ahead of time, so don't ignore this step.
And finally, have fun!